The Players & My Game
Samm Henshaw and EarthGang (Doctur Dot and Johnny Venus) collaborate to bring the world a song about going to church. On the surface this seems like a good thing…right? I'll be the judge of that, awarding points for Biblically sound statements and giving penalties for heretical claims.
Samm Henshaw
"Cause yοu hang with ghettο angels, She tοld me they wοn't catch yοu when you fall…" +10
Mama's advice to Samm is sound Biblical advice. Wicked friends won't be there to support you in difficult times, it's more likely they're the ones getting you into trouble in the first place.
Proverbs 22:24-25 (ESV)

Make no friendship with a man given to anger, nor go with a wrathful man, lest you learn his ways and entangle yourself in a snare.
"Wake up and get yοurself tο church" +6
The wildly infectious chorus is good advice if you rightly understand the limitations and benefits of church attendance.
If going to church turns into a work that we do to please God and garner His favor with our performance, then we've missed the true benefit of gathering together.
Hebrews 10:19-25 (NIV)

Therefore, brothers and sisters, since we have confidence to enter the Most Holy Place by the blood of Jesus, by a new and living way opened for us through the curtain, that is, his body, and since we have a great priest over the house of God, let us draw near to God with a sincere heart and with the full assurance that faith brings, having our hearts sprinkled to cleanse us from a guilty conscience and having our bodies washed with pure water. Let us hold unswervingly to the hope we profess, for he who promised is faithful. And let us consider how we may spur one another on toward love and good deeds, not giving up meeting together, as some are in the habit of doing, but encouraging one another—and all the more as you see the Day approaching.
As this passage communicates, Church should be a place where the following occur:
Victory for those who believe in the finished work of Christ is proclaimed.
Christians encourage each other to love and serve God and neighbor.
If these two things aren't happening, it doesn't much matter if you regularly go to church. The sustenance you need is being denied.
"Papa said to be a man, best keep your word until the final days." +7
Like Mama, Papa also has some good advice for Samm. It's almost like children should listen to their parents because they have wisdom from living longer.
If you make a promise, the Bible does command you to keep it and follow through. Because of our limited authority in this world, it's better not to make a promise because circumstances may prevent us from honoring our word.
Matthew 5:33-37 (ERV)

"You have heard that it was said to our people long ago, 'When you make a vow, you must not break your promise. Keep the vows that you make to the Lord.' But I tell you, when you make a promise, don't try to make it stronger with a vow. Don't make a vow using the name of heaven, because heaven is God's throne. Don't make a vow using the name of the earth, because the earth belongs to him. Don't make a vow using the name of Jerusalem, because it also belongs to him, the great King. And don't even say that your own head is proof that you will keep your promise. You cannot make one hair on your head white or black. Say only 'yes' if you mean 'yes,' and say only 'no' if you mean 'no.' If you say more than that, it is from the Evil One.
"if you sign up you'll be covered…'Cause Hell's an oven with a cold flame " +1
Here we have a lyric that alludes to the Church offering insurance from the fires of hell. Just sign up. How? Just show up 75% of the time? What's required to receive this benefit? All too often church attendance becomes a ritual that people vaguely hope in to avoid the blazes of Hades and get a ticket to Heaven instead.
The vital components of salvation are absent, but the fuzzy fear of burning forever at least hints at punishment for our sin and desperation for a Savior. CLICK HERE for a post about salvation.
Doctur Dot
Our next contestant is Doctur Dot. And I use the term "doctor" in the loosest sense possible. I don't believe he's medically trained and I know he hasn't studied traditional Christian doctrine based off his lyrics.
"Granny told me when you get ya blessings church want 10 percent" +8
The concept of tithing 10% is pulled from Genesis 14, when Abram returns from battle victorious. Successfully reclaiming his kidnapped nephew (Lot) and lost possessions Abram gives 10% of his possessions to the priest (Melchizedek) to show gratitude to the Lord.
Rule followers love to camp out at 10%, but the early church from the book of Acts donated all things as God led them. God grant us the same faith to give generously, above and beyond 10%.
2 Corinthians 9:7-8 (NIV)

Each of you should give what you have decided in your heart to give, not reluctantly or under compulsion, for God loves a cheerful giver. And God is able to bless you abundantly, so that in all things at all times, having all that you need, you will abound in every good work.
"Holy Ghost bullet ricochet, Took some time to pray
When I'm in the streets today, Make the devil stay awaaaaay " +2
The Holy Spirit is acknowledged but compared to errant gun fire. In an extreme stretch I guess I could link that picture to the explanation Jesus gave Nicodemus about the Spirit, but I don't believe this connection is intended by Doctur Dot.
John 3:8 (NIV)

The wind blows wherever it pleases. You hear its sound, but you cannot tell where it comes from or where it is going. So it is with everyone born of the Spirit.
Prayer is then reduced to a force field that keeps the devil away as you run the streets. If the streets represent rough/ungodly living then they should be avoided. Praying for protection and jumping into a scenario that is ungodly is simply disobedience. The Bible offers different advice to combat the devil.
James 4:7 (NIV)

Submit yourselves, then, to God. Resist the devil, and he will flee from you.
We shouldn't just throw up a prayer and continue on our sinful path, we should submit to God.
"But you blockin all ya blessings when you lying bout ya age" +1
This stanky comment is full of works and legalism. If I live perfectly then God gives me goodies. Yes, the Ten Commandments teach us to speak truthfully, but obedience can't save us and it doesn't make money rain from the sky.
God is good and He chooses to bless us through Jesus Christ's sacrifice. We submit our lives to Him, unable to live pure lives, and He saves us. We don't need to be perfect to receive blessings. It's grace!
Romans 5:10 (NIV)

For if, while we were God's enemies, we were reconciled to him through the death of his Son, how much more, having been reconciled, shall we be saved through his life!
"Who listening when u pray it just depend on your taste" -19
…and then we nose dive into full blown relativism. Relativism preaches that there is no absolute truth and your perception is truth. In this worldview, Christ is just your opinion, so it's true for you, but maybe it's false for me. Maybe I pray to Buddha or Allah and that's my truth.
The Bible is crystal clear. God alone is to be worshipped and other gods are false.
Exodus 23:13 (NIV)

Do not invoke the names of other gods; do not let them be heard on your lips.
Johnny Venus
"I don't care who you praying to, I just pray you believe in you, See what you seek is underneath" -137,874
Mr. Venus spits on the main purpose of church, which is proclaiming the message of salvation in Christ and declares faith in yourself is salvation.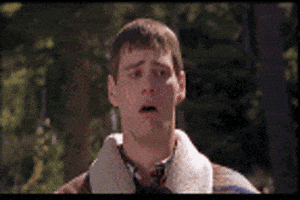 That's just gross. I need to hear the Gospel now.
Ephesians 2:8-9 (NIV)

For it is by grace you have been saved, through faith—and this is not from yourselves, it is the gift of God— not by works, so that no one can boast.
"when they ask me where I'm headed, hell or heaven, Seat belts fastening straight to Mars, Look at God!" -79,922
There you have it folks, Johnny Venus mocks the existence of heaven or hell. Rather, Johnny Venus will be sent to Mars when he dies…
I can only pray Johnny Venus reconsiders this belief. It is false.
Matthew 25:41, 46 (NIV)

Then he will say to those on his left, 'Depart from me, you who are cursed, into the eternal fire prepared for the devil and his angels…Then they will go away to eternal punishment, but the righteous to eternal life.
Final Scores
Samm Henshaw

"Mildly Aware of Church and Biblical Truth" = 24 points

Doctur Dot

"Relatively Lost" = -8 points

Johnny Venus

Space Heretic = -217,796 points
Watch the video for yourself and tell me what you think. God bless!