Meg, a whiny pre-teen, travels across the galaxy to rescue her brother and the known universe by vanquishing hate with the power of her love.  Imperfect, rude to your parents, disrespectful to authority, selfish love.  This is the premise of the science fiction classic A Wrinkle in Time.  Can you tell how ridiculous I think this moral is?  This plot is the essence of secular humanism, the belief humans are capable of morality without God.
Madeleine L'Engle's writing is beautiful.  This makes things worse because it leads you to believe these eloquent words must be pouring out wisdom.  Truth with flaws in is still flawed.  Let's get to it.
Wimpy Evil Forces
The evil force invading the galaxy is largely categorized as such because it imposes conformity on civilizations.
I love individuality!  Yay!  Unique attributes are wonderful, but they're not virtuous.  Christians should not believe that all conformity is evil, the right conformity is divine.
Romans 8:29 (ESV)

For those whom he foreknew he also predestined to be conformed to the image of his Son, in order that he might be the firstborn among many brothers.
That's right.  We're to be conformed to the image of Jesus Christ.  Conformity is good when it's Godly.
Not only is a possibly good trait (conformity) slandered, but evil has no teeth in this story. I'm not making this up, the climax of evil is forcing people to eat sandy food.  Sure it's a children's story, but a typical trip to the beach will deliver this annoyance.  What can save us from this sandy suffering?!
All You Need is Love?
When evil is depicted as a wimpy wet blanket, then an imperfect human love will be enough to overcome the wickedness.  I've already voiced my displeasure that Meg could overcome evil with sinful human love.
Christians often simplify the life of Jesus to love, when salvation demands more.  Jesus was sinless.  The love Jesus gave was perfect, not self-serving like Meg's love.  Jesus didn't simply say, "I love you, Universe!" with a warm fluffy tone.  He gave His life.  Real love requires sacrifice.
Through him to reconcile to himself all things, whether things on earth or things in heaven, by making peace through his blood, shed on the cross.  Once you were alienated from God and were enemies in your minds because of your evil behavior.  But now he has reconciled you by Christ's physical body through death to present you holy in his sight, without blemish and free from accusation
Jesus and the Gang
It's not surprising that a story promoting the possibility of human love saving the world doesn't place Jesus in His rightful place.  A segment of dialogue discussing the Earth's greatest warriors against darkness starts with Jesus, but then digresses to include Euclid, William Shakespeare, Buddha, Albert Einstein, Gandhi, and Aristotle in the same breath.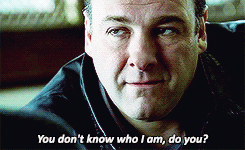 A talented scientist, philosopher, artist or writer could possibly be inspired by God, but they aren't God incarnate.  Buddha and Gandhi are false teachers.  Yikes!  Which one of these is not like the other?  Madeleine L'Engle isn't the first to be confuse the identity of Jesus.
John 18:37 (ESV)

Then Pilate said to him, "So you are a king?" Jesus answered, "You say that I am a king. For this purpose I was born and for this purpose I have come into the world—to bear witness to the truth. Everyone who is of the truth listens to my voice."
Jesus is not just a great world ruler; Jesus is the King of kings.  Jesus Christ is the Son of God.
Revelation 19:16 (ESV)

On his robe and on his thigh he has a name written, King of kings and Lord of lords.
Quoting Bible Fragments Doesn't Mean it's Christian
There are some sporadic moments when chunks of Bible verses are quoted.  As a child, I assumed this meant A Wrinkle in Time was Christian literature.  With age I've seen that teaching Biblical concepts requires incredible skill.
2 Timothy 2:15 (ESV)

Do your best to present yourself to God as one approved, a worker who has no need to be ashamed, rightly handling the word of truth.
Presenting a small portion of Gospel without the law is damaging.  The law condemns us.  To assert that humans can save the world if we simply love one another is false.  The reality is we cannot save the world because we need rescuing by Jesus.  Unfortunately, when Jesus is portrayed as one of many, we're on our own to figure life out.
No wonder Oprah pounced on this story to promote secular humanism.