Black Friday descends upon the masses, promising deals so grand, we are to forsake our loved ones and camp out in parking lots before the rooster crows.  Workers nervously wait behind a thin wall of sliding glass, anticipating the ravenous locusts.
Why?
What is the grand prize shoppers seek on Black Friday?
Thank heavens!  I was notified with a "Christmas Catalog" showcasing the decorations I need to celebrate at maximum levels of merriment.  Let's see the breakdown of Christmas decorations on sale:
Decorative Pine Cones – 5%
It's Christmas!  What better way to signify the season than with random pine cones scattered throughout your house.
Snow Flakes – 7%
A necessary item for those stuck in warm climates; it's not Christmas until it snows.
Christmas Lights – 18%
Christmas would be way too safe if I didn't have a reason to climb on my frozen roof and arrange tiny lights.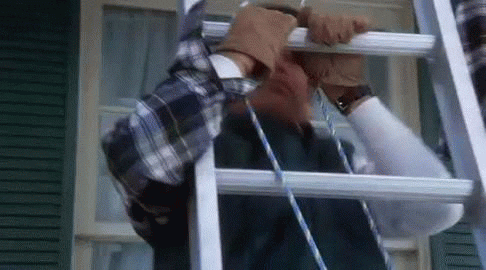 Santa, Elves, and Reindeer – 20%
This assorted group makes and delivers our valuable goodies on Christmas Eve.  When they aren't doing that, they sell colas and fudge cookie sandwiches.
Snowmen (and Women) – 20%
Unless you have two eyes made out of coal, you'll see snowmen everywhere you look.  Snowmen are well dressed, sporting top hats and scarves – it's like round, frozen, Millennials standing watch in your front yard.

Fake Christmas Trees – 27%
Like good Americans, we've maxed out our credit cards and amassed mountains of gifts…but where can we place them?  I wish there was a tree we could stuff them under.  Don't you worry, my friend, we've got the right tree for you.  Want something modern?  Go for the glass look.  Like things clean and neat?  Get a white tree.  Then there's always the classic green model.  Crisis averted!
Hmm, Am I Forgetting Something???
This is a lot of great stuff!  But I can't shake this nagging feeling that I'm missing something…
Nativity – 3%
For $69.99 a 21″ battery operated "Lighted Holy Family" can be yours!  Batteries sold separately.  One lonely symbol is offered to represent Christ.  How sad!
How can the Light of the world be promoted less than a string of artificial lights?
Isaiah 9:2 (NIV)

The people walking in darkness have seen a great light; on those living in the land of deep darkness a light has dawned.
Jesus Christ's entry into the world is the greatest blessing mankind could ever know.  It used to be the reason Christmas was celebrated.  Now Christmas is reduced to a reason to shop for gifts.  Black Friday is simply the kickoff to a season that had its heart ripped out by consumerism.  May the light of Christ once again burn bright and return to the center of our culture!
John 1:9-14 (NIV)

The true light that gives light to everyone was coming into the world.  He was in the world, and though the world was made through him, the world did not recognize him.  He came to that which was his own, but his own did not receive him.  Yet to all who did receive him, to those who believed in his name, he gave the right to become children of God— children born not of natural descent, nor of human decision or a husband's will, but born of God.

The Word became flesh and made his dwelling among us. We have seen his glory, the glory of the one and only Son, who came from the Father, full of grace and truth.