Young Eddie Edwards dreams of participating in the Olympics but must overcome dodgy knees, a host of detractors, and fear to reach his goal.  Eddie the Eagle shares his inspiring story.
The Clumsy
Taron Egerton Channels Adam Sandler?
The film starts with two younger versions of Eddie before we meet Taron Egerton who carries the role of Eddie through the finish line.  Taron's performance conveys determination and resourcefulness with a likability that endears the audience to Eddie.   I found myself equally hopeful for Eddie's success and nervous that he would shatter every bone in his enthusiastic body.  Securing the viewers care for Eddie makes this film work.
One problem.  What's up with Eddie?  Is he special needs or just quirky?  Egerton would deliver a line and then end it with a forceful frown smile reminiscent of Adam Sandler.  The movie leaves you wondering what's Eddie's deal?
Heavy-Handed Villains
From childhood to the 1988 Olympic games Eddie encounters an endless string of naysayers.
Dad – In Eddie's childhood, Dad is tolerant of Eddie's Olympic dreams.  As javelins shatter windows and money goes down the drain, Dad's patience evaporates too.  Dad shifts into practical mode and implores Eddie to join the plaster industry and secure a pension.  It's the responsible, safe play.  Dad just wants Eddie to be sensible and make a living for himself.  This relationship allows the story to address the theme of chasing dreams at the expense of having financial security. 
(SPOILER – skip to next paragraph if you plan on watching Eddie the Eagle)  Dad stays antagonistic towards Eddie through the whole film, even after securing a spot on the Olympic team.  I wish the script had allowed Dad to jump on the bandwagon at this point.  With a plethora of bad guys we could have let Dad have a change of heart and support his son.  The feel good meter could have soared!
British Olympic Council – At every turn they plot and scheme to prevent Eddie from representing Britain.  The expense of sending an athlete to the games and the potential embarrassment of Eddie's antics is apparently enough to earn the scorn of every individual on Britain's Olympic Council.
British Teammates – Making the team doesn't earn anyone's respect.  His fellow Brits don't take him seriously, haze him with drinking games, and cause him to miss the opening ceremonies.  Wouldn't they be focused on winning their events instead of hazing a whackadoo ski jumper?
Norwegian Team – I believe the intent was to provide awkward comic relief.  The Norwegians are either in the sauna mocking Eddie or on the slopes mocking Eddie.  I don't know why an established Olympic program would give two shakes of a rats tale about an obscure Brit living like a hobo and bumbling his way down the hill.
Weird Sexual Humor
When Eddie shows up in Germany, apparently the Olympic level training facility has no security.  He makes himself comfortable in the diner storage closet for the night.  When Petra, the manager, finds Eddie sleeping in the storeroom in the morning, she makes aggressive sexual advances. Eddie mumbles and scurries out like Napoleon Dynamite.  Then Petra, inexplicably, becomes like an older sister for the rest of the story.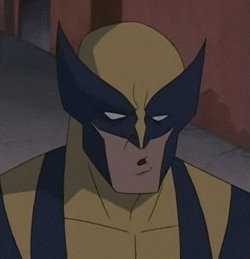 Hugh Jackman keeps the awkward fest in full swing.  He advises Eddie to make each jump as though he is romantically involved with Bo Derek.  The scene could win an award for most awkward moment of 2016.  It's a shame to see Wolverine disgrace himself in such a manner.  If you can't stomach the humiliation, refill your drink or grab a snack when you first hear Jackman mention Bo Derek.
Recommendation
Eddie's ambition is greater than his skill set and this leads to tangible peril.  The danger is laid out clearly; different slopes, different stakes – bumps and bruises at the short 15 meter run and pre-made caskets at the 90 meter run.  Eddie is way behind his competition that started jumping at age 6 and doesn't have time to spare.  Watching Eddie crash jump after jump but scrape himself off the hill is inspiring.  You want this guy to make it.  You want him to prove everybody wrong.  This is the engine of the movie and it works.  If you are in the mood for a feel good movie, Eddie the Eagle will suffice in spite of it's many bumbles.